Our impressions of this year's Testival conference have finally settled down.
It was a long wait since the last Testival Conference in 2019 and it was totally worth it.
Everyone I talk to says that they had a blast and I am so glad to hear that as a part of the organizational team.
We also broke some records, the biggest one being attendance.
We had 135! People at the event.
For comparison, the previous largest Testival Conference was in the neighborhood of 70 people. This shows how the testing scene has grown in Croatia and how much people missed in-person events.
This year we were in Osijek and our hosts were the amazing people from Base58.
As is usual for the Testival conference the first evening was spent pitching and voting on topics for sessions. After voting finished everybody proceeded to mingle with some drinks and freshly cooked "Fiš" (a Slavonian delicacy), we even defied the rain!
The org team counted the votes and formed the schedule for the conference's second day.
There were 5 tracks with 4 timeslots, which means a total of 20! Sessions.
The topics ranged from: "How to test a tester?" to: "What will the future of QA look like?".
Discussions were very informative and everybody learned a lot. The sessions are always an amazing opportunity to meet people from the testing world, exchange experiences, and knowledge, and also hear about something that you never heard before.
During the day we also had two keynotes by Mirza Šišić and Marie Drake.
Mizra talked about the importance of community and Marie did a comprehensive overview of accessibility testing.
One of the unique events at Testival are also the Lightning talks where everybody gets 5 minutes on the stage in front of everyone to share anything that they want!
Some of the highlights include Ivo Tijan's story about comparing how he gained a new perspective on how users use the app he is working on by watching his son play with Lego (and not following rules :)).
We also heard about great book recommendations that cover testing and software as well as Željko Filipins 5 minute "Learn how to play chess" talk. Rumor has it, he is still looking for people to challenge him to a chess game btw :).
We ended the conference by giving away some prizes from our sponsors (Epam and Photomath) and having a great time at the afterparty organized by Base58.
Testival is continuing to grow year after year and we can already expect the next one to be even bigger.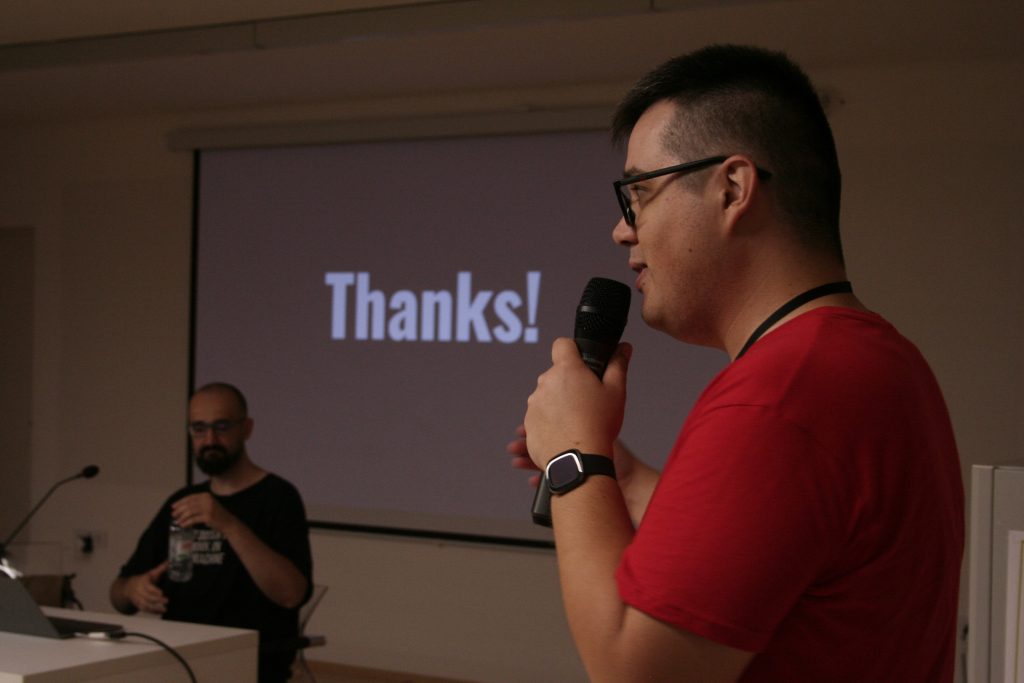 All of this wouldn't have been possible without the massive support and work done by Base58 and all the sponsors who chipped in and helped make this event amazing.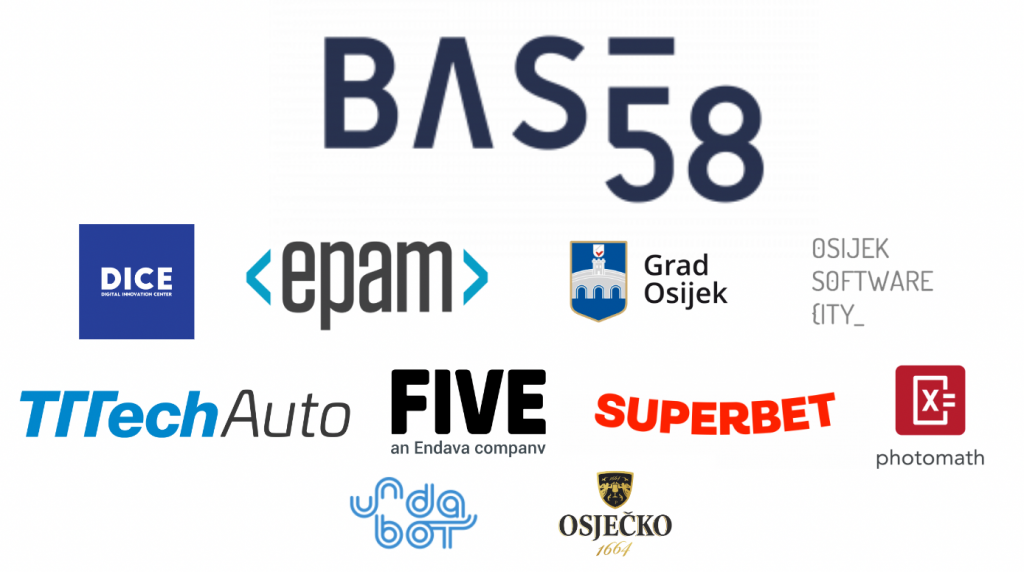 *The city of Osijek who graciously allowed us to use the beautiful spaces at Stara Pekara Osijek
We want to especially thank all of the volunteers, org staff, and people from Base58 that helped:
#Volunteers:
Mia Bekić
Lucija Čabai
Josipa Galić
Tea Hampshire
Marina Kresonja
Antonia Krvavica
Lucija Pintek
Dajana Radić (photographer)
Ivan Frank
Domagoj Špiranec
#Base58 team:
Lea Buljubašić
Sanja Kovacic
Iva Sabolek
Vladimir Anić
Bojan Bijelić
Bernard Budano
Marko Đurić
Mario Hercog
Ivan Kovačić
Valentin Loboda
Josip Tisaj
Vanja Malović
Jasmin Pavlović
Dario Srdanović
Ivan Turk
Ivan Uglik
Dinko Uršić
Ivan Varga
Damir Vidaković
Domagoj Vuković
#Special Contributions
Jovana Radotić (Base58)
Valentina Valentić (DICE)
Leonard Bulaku (Base58)
#Organization team:
Zrinka Antolović
Marijana Liović
Ivana Maleš Galić
Ana Prpić
Niko Mađar
Dražen Radanović
Branimir Valentić
Dinko Vranjičić
Special thanks to Anna Mađar for designing the logo for this year's Testival.